Alberta tar sands monitoring data comes slow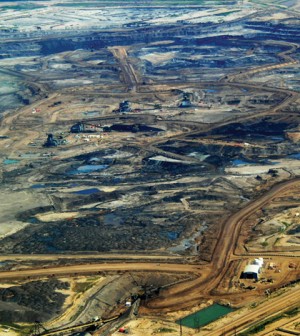 Data from new monitoring efforts by Environment Canada to track air, water and habitat quality in the Alberta Tar Sands mining region is yet to be released, but regulators are working on it, according to the Globe and Mail.
Some conservationists in the area are increasingly concerned about slow reporting after a year of monitoring the area. A representative from Environment Canada says the agency is working on it and plans to release recorded data and a live streaming data portal in the future.
Tar sands companies agreed to pay $50 million per year to track environmental quality, but formal collection processes for the money have yet to be established.
Image: Alberta tar sands (Credit: Howl Arts Collective, via Flickr)