Alberta tar sands monitoring program coming soon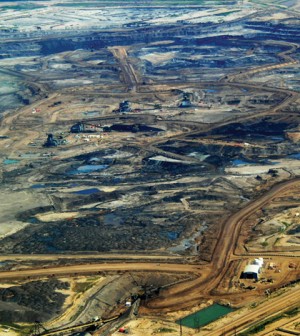 The awaited Alberta tar sands monitoring program, to be coordinated by Environment Canada and the Albertan regional government, should be implemented within a few weeks, according to Canada's iPolitics.
Alberta Environment Minister Diana McQueen released a statement to news organization stating that the plan should be signed and in place within two weeks.
The Joint Canada Alberta Implementation Plan for Oil Sands Monitoring will examine air quality, water quality, wildlife and habitats in the Alberta.
Critics have complained that the plan has taken too long to implement.
The Alberta oil sands production area is the source for some of the most profound air pollution on the North American continent.
Image: Alberta tar sands (Credit: Howl Arts Collective, via Flickr)