Budget cuts won't kill NY stream gauges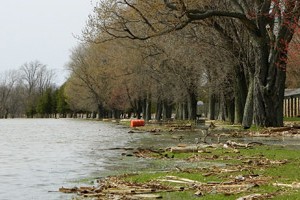 Stream monitoring gauges in New York and Vermont that provide crucial water level data for flood forecasters will continue to operate despite an earlier loss of funding.
According to a report from the Daily Gazette in Schenectady, N.Y., the Great Lakes Fishery Commission's Lake Champlain budget will provide $134,000 needed to keep 18 gauges in the two states operating. The gauges were particularly important last year for monitoring flooding brought on by Tropical Storm Irene, according to Sen. Charles Schumer, D-NY.
Read more at the Daily Gazette
Image credit: Woods Wanderer