California oyster farm could prevent estuary from gaining wilderness status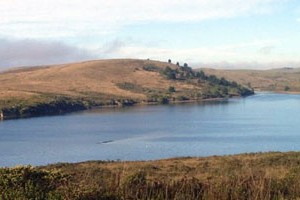 An estuary designated as a potential wilderness in northern California may come short of gaining the nation's highest level of protection because of a local oyster farm. The Drakes Estero estuary is slated to gain full wilderness status in 2012, provided that oyster farming in the area ceased after the Drakes Bay Oyster Company's lease ended next year, according to the Phillip Burton Wilderness Act of 1976.
The oyster company has been in operation for over 70 years in the estuary and claims that its practices are sustainable and environmentally friendly. The National Park Service issued a draft environmental impact statement in September that suggested the oyster farm close after its lease is up. However, the Secretary of the Interior could grant the farm a special-use permit to extend the operation for 10 more years.
While some environmental advocates argue that the company's use of nonnative oysters could harm the Drakes Estero ecosystems, scientists contest that oysters could clean the water and provide environmental benefits to the area. The public comment period on the draft environmental impact statement ends today, December 9, 2011.
Read more at Audubon Magazine.
Image credit: newt.com