California releases draft regulations for hydraulic fracturing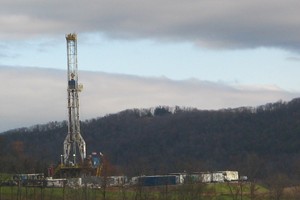 The State of California proposed its first regulations for hydraulic fracturing on Dec. 18, according to the San Jose Mercury News. Opponents of the process, which involves injecting chemicals into the ground to free oil and gas from rock formations, say the rules are too weak, while oil industry advocates say they're a good start.
The proposal came after the California Department of Conservation held public forums around the state and is only the first draft of a proposal that could take a year to finalize. The draft requires that 10 days' notice be given to the department before a fracking project begins, but a notice of only three days to the public. Notifying owners of property adjacent to a work site is not required and there is no appeals process included in the draft should they oppose the work.
The proposed rules require companies to disclose the chemicals they are injecting into the ground by posting it to a privately owned website, but also allow companies to claim trade-secret exemptions to withhold that information.
Image: A tower for drilling horizontally into the Marcellus Shale Formation for natural gas in Lycoming County, Penn. (Credit: Ruhrfisch, via Wikimedia Commons)