Canadian stormwater project adds five new monitoring stations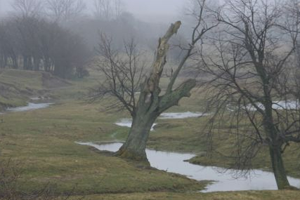 A Canadian rural stormwater project just added five new monitoring stations to Lake Huron communities, according to a Bullet News Canada article.
The monitoring stations will serve as tools for rural residents along the Lake Huron shore for education, water management and runoff mitigation.
The five monitoring stations are in Garvey Creek and Glenn Drain watershed, Bayfield North watershed, Main Bayfield watershed, Lambton Shores watershed and Pine River watershed.
Other work completed for the project within the past year includes a communication plan, building an expert team for stormwater management and data collection and drafting terms of reference.
Click here to see details on the five monitoring sites.
Image: Ontario's Pine River (Credit: Healthy Lake Huron)