Chicago's air quality improving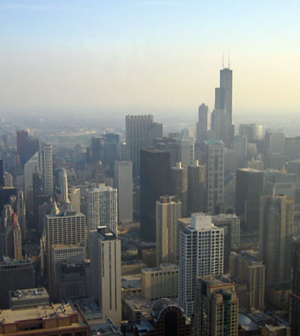 Data collected by Cook County Environmental Control indicates air quality near Chicago is getting better, according to Medill Reports Chicago.
The U.S. EPA confirmed the improvement, showing in its 2011 Toxics Release Inventory an 8 percent decrease in toxic air pollutants. The drop is consistent with the national average and could be due to more stringent pollution restrictions in the Clean Air Act.
Data was recorded on smog, particulates and other pollutants found in Chicago's air.