China pledges 60 percent of cities to meet air pollution standards in 6 years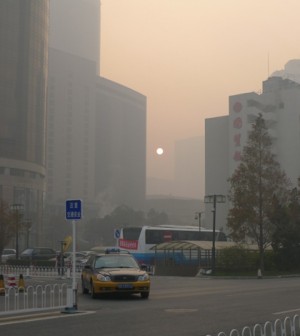 Smog in Beijing in 2011 (Credit: egorgrebnev, via Flickr)
China has announced on that it will bring 60 percent of the nation's cities within pollution standards by 2020, Reuters reported.
The pledge to action arrives amid growing popular dissatisfaction with national environmental policy. The issue is made more pressing as hundreds of millions of citizens are expected to move from China's rural regions into its cities.
Only three of 74 major Chinese cities met pollution standards last year. Problems range from air and water pollution, to water scarcity and contaminated farmland. Smog is believed to be responsible for thousands of premature deaths each year.
 Image: Smog in Beijing in 2011 (Credit: egorgrebnev, via Flickr)