China's environmental law gets first update in 25 years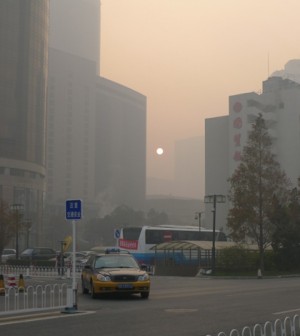 Smog in Beijing in 2011 (Credit: egorgrebnev, via Flickr)
China has updated its environmental protection law for the first time in 25 years, according to The Guardian. The amendments will give authorities greater powers to enforce pollution regulations.
The law's new teeth come amid rising public dissatisfaction with the country's air quality, especially in its capital Beijing, and a short time after the country's state media reported 60 percent of its groundwater is polluted.
Amendments to the law remove fine limits for factories that pollute and encourages environmental impact studies. It also permits authorities to detain leaders of polluting companies if they ignore calls to rein in pollution.
Image: Smog in Beijing in 2011 (Credit: egorgrebnev, via Flickr)