Climate change could increase number and intensity of cyclones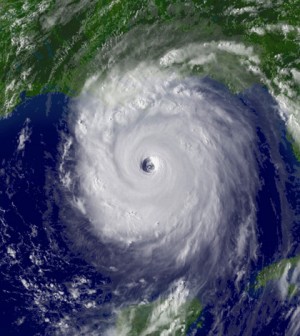 A new report authored by researchers from the Massachusetts Institute of Technology suggests that there could be up to 20 additional tropical cyclones per year due to climate change by the end of this century, USA Today has reported.
Researchers used six new computer models to simulate future global weather conditions. The data showed that tropical cyclones—or hurricanes, typhoons and cyclones—will increase both in intensity and frequency in the latter half of the 21st century. The biggest fluctuations in storm intensity were seen in cyclones rated Category 3 or higher, which are the most severe.
The research shows that the areas most susceptible to dramatic changes are the western North Pacific, South Indian and the North Atlantic Ocean regions.
Image: Satellite image of Hurricane Katrina (Credit: NOAA)