Climate change could threaten U.S. biofuel goals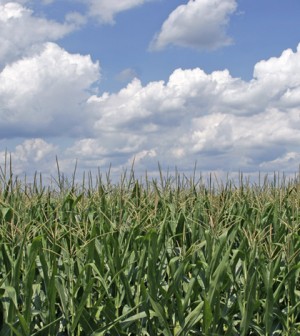 A new study led by researchers from Rice University and UC Davis suggests that if global climate change continues on the current course predicted by the Intergovernmental Panel on Climate Change, the U.S. will have little chance of reaching its biofuel goals in the future, Rice University has reported.
The study is based off of a report that suggests a hotter planet would decrease the yield of corn grown for ethanol in the U.S. by an average of 7 percent while increasing the amount of irrigation needed by 9 percent.
The increased need for irrigation would be a tradeoff that could prove too costly to justify increased investment in alternative energies such as ethanol production.
Image: Ohio cornfield (Credit: Graylight, Wikimedia Commons)