Climate change threat to brook trout may be less than feared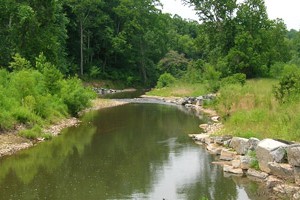 The cold streams of the eastern U.S. preferred by brook trout may not be as vulnerable to global warming as previously feared, according to a Charlotte Observer report on an ongoing study.
A 2006 study suggested that climate change would warm many streams to the point where brook trout — the region's only native trout species — wouldn't be able to survive. But a recent study from the U.S. Forest Service in Virginia suggests that water temperature of these cold streams may not be as vulnerable to warming by rising air temperatures as previous studies had assumed.
Read more at charlotteobserver.com
Image credit: Lycoming College