Clouds spurred record Greenland ice melt in 2012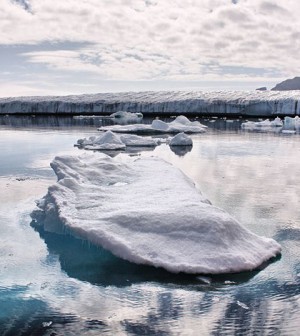 Scientists from the University of Wisconsin and the National Oceanic and Atmospheric Administration have published a new study that states that clouds located over the central Greenland Ice Sheet last July were the perfect consistency for initiating ice melt, according to NOAA.
Thin, low-lying clouds allowed the sun's energy to pass through to heat the surface of the ice, while at the same time, provided a barrier that trapped heat near the surface of the ice cap. The result was record-breaking ice melt in the region.
Scientists used sophisticated atmospheric sensors to create a model for the surface warming in order to understand the clouds' role in initiating the ice melt.
The study could help scientists better understand how clouds affect sea level and climate change.
Image: Tasiilaq, Greenland (Credit: Christine Zenino, Wikimedia Commons)