Coastal California observatories to study atmospheric rivers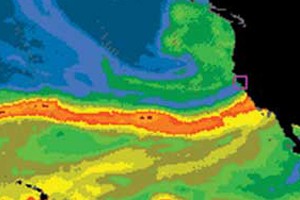 The first of four long-term, atmospheric river observatories is being installed in coastal California this December, according to a release from the Scripps Institution of Oceanography. The observatories will be made of custom instruments and help monitor and predict the impacts atmospheric rivers may make during landfall.
An atmospheric river is a corridor of water vapor in the atmosphere. It's estimated that there are three to five present in Earth's hemispheres at a given time. One can carry more water than the Amazon river.
The observatories will help improve weather forecasts by providing information on how much moisture is moving in, which is ultimately related to how much precipitation there will be inland.
Researchers from Scripps, University of California San Diego, the California Department of Water Resources and the National Oceanic and Atmospheric Administration are partnering to install the observatories. The first will be in Bodega Bay, Calif., with others following in Eureka, Point Sur and Goleta.
Image: Satellite image of an October 2009 atmospheric river that made landfall in central California (Credit: Scripps Institution of Oceanography)