Colorado River shortage leads to Texas duck habitat loss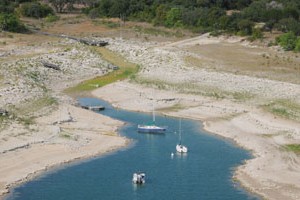 A drought-induced shortage of Colorado River water could lead Texas to lose tens of thousands of acres of habitat crucial for migrating waterfowl, according to a report from the Houston Chronicle.
According to the agency that manages the allocation of Colorado River water for municipal drinking water and irrigation, there isn't enough water in its reservoirs to sell to rice farmers in three Texas counties. Conservationists say rice fields give birds like ducks and geese a place to eat and roost and have been an important substitute for natural coastal marsh habitats that have been degraded by human activity.
Read more at chron.com
Image credit: Lower Colorado River Authority