Columbia River study finds emerging contaminants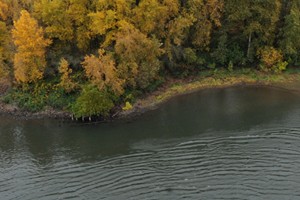 A federal study has identified over a hundred toxic chemicals in the Columbia River, including household substances that aren't removed by wastewater treatment plants, according to a report from the Associated Press.
Among the household chemicals found by the U.S. Geological Survey study are drugs from sleep aids and mood stabilizers. The U.S. has not yet developed toxicity standards for some of the chemicals, sometimes called emerging contaminants. Scientists are concerned about the possible effects on aquatic wildlife and people who eat a lot of fish.
Read more at The Seattle Times.
Image credit: State of Washington Ecology.