Committee reports more diesel fuel used in fracking than previously found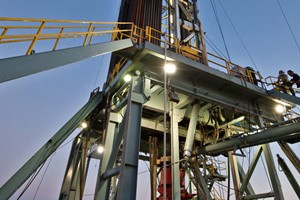 Three members of the U.S. House Energy and Commerce Committee stressed to the Environmental Protection Agency the need for mandatory disclosure of hydraulic fracturing fluids after two companies misreported the amount of diesel fuel used.
The committee conducted a study of the impact of fracking on drinking water from 2005 to 2009, using information from 14 companies in 19 states. New information shows that the original amount of diesel fuel or fluids containing it was underestimated by over 500,000 gallons. The total amount of diesel-containing fracking fluids is now 32.7 million gallons.
In January, the same committee cited the injection of diesel fuel into rock formations as a violation of the Safe Water Drinking Act. The Environmental Protection Agency stated that these companies were in violation of the law because they were doing so without a permit.
Read more at LA Times.
Image credit: Click Rally