Congress approves Great Lakes funding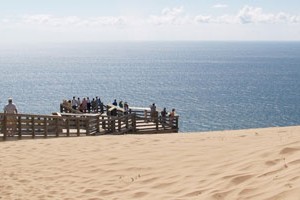 Congress has approved $300 million for the Great Lakes Restoration Initiative in 2012, the third year of the program designed to fund projects to fight invasive species, clean polluted harbors and rivers, and restore wildlife habitat around the lakes.
Initiative grants have funded 900 projects since 2010, when the program launched with a $475 million appropriation.
The money is part of federal spending bill that also includes $533 million for low interest loans in the Great Lakes states for faxing aging sewer systems responsible for leaking sewage into the lakes.
Read more at The Herald-News.
Image credit: fotopedia