Crowdsourced Data Useful In Predicting Sudden Oak Death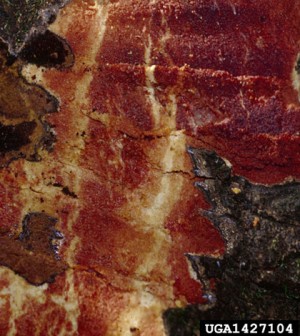 Infected oak tree. (Credit: Joseph O'Brien / USDA Forest Service)
A study into the usefulness of crowdsourced data has found that information collected by citizen scientists is more valuable in predicting sudden oak death than models based on data from other sources, according to a release from the University of California, Berkeley.
The data sets considered in the study included one collected by everyday people using smartphone apps and notebooks and others amassed through more typical scientific techniques. After comparing the usefulness of the data sets in predicting sudden oak death, researchers at the school found that crowdsourced data predicted oak death more accurately, with models based on data from citizen scientists correct 74 percent of the time.
Sudden oak death is a fungus-like disease that has killed hundreds of thousands of trees in California. By using crowdsourced data, researchers hope those figures can be reduced.
Top image: Infected oak tree. (Credit: Joseph O'Brien / USDA Forest Service)