Didymo threat grows in Delaware River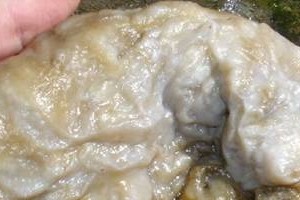 The recent discovery of the invasive alga Didymo in the Delaware River has concerned scientists and advocates working to limit it from spreading, according to a report from the Times Herald-Record newspaper in New York.
Didymo thrives in cold streams and coats rocks, disrupting native plants and insects. Its effects on coldwater fisheries has been a concern across the world and is partly to blame for a ban on felt-soled wading boots in some states. The National Park Service is spreading the word on how to clean equipment to keep people from moving the algae to new habitats.
Read more at the Times-Herald Record.
Image credit: Game, Fish and Parks