Discharge Measurement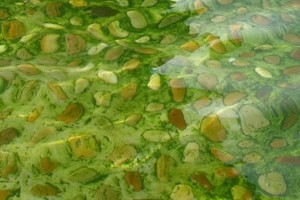 SonTek's exclusive ADV technology has not only simplified traditional flow measurements, but it has taken the FlowTracker into applications previously unthinkable with conventional current meters. It can accurately measure a range of velocities from 0.003 to 16 ft/s and can be used in just 1″ of water!
The FlowTracker improves traditional flow measurements in numerous ways. No calibration is needed, and it requires virtually no maintenance due to a durable design and a lack of moving parts. Furthermore, no estimation of the angle of flow is needed for discharge measurements. Data is stored on an internal recorder and later downloaded to a PC. Additionally, the FlowTracker automatically calculates quality control data to ensure accuracy.
The FlowTracker supports several methods for determining velocity including the 0.6 and 0.2/0.8 depth methods. Discharge is calculated with the push of a button using USGS/ISO algorithms. Featuring provisions for starting edges, multiple channels, and even ice-covered water, it is ready for any situation. Applications include velocity measurements in natural streams, mining channels, weirs/flumes, open channels, irrigation, water treatment, stormwater, and lakes.
To learn more about SonTek FlowTracker, or to download a product brochure, please visit www.Fondriest.com.