Dissolved Oxygen Meter Options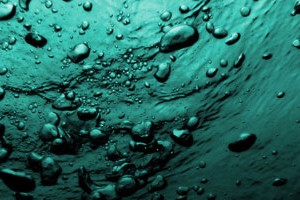 Fondriest Environmental sells and supports a large selection of portable dissolved oxygen meters. These devices provide a convenient method to measure DO levels in the field, and they have evolved to be field rugged, low maintenance, and affordable, making them ideal for many water sampling applications.
Several probe technologies and meter options are available, and meters offer a variety of different features and advantages. The following is an overview of some of the water quality technology available for portable in-situ dissolved oxygen testing.
Popular Dissolved Oxygen Meters
Some of the dissolved oxygen meters Fondriest offers include:
The YSI Pro20: The Pro20 handheld dissolved oxygen meter is ideal for water sampling in the lab or field. Utilizing YSI's durable MS (Military Spec) cable connector, the instrument can accept rugged field sensors (galvanic or polarographic) or a self-stirring lab BOD sensor. To meet the needs of various applications, cables are available in lengths from 1 to 100 meters. The included cable management kit even makes the use of long cables easy and convenient.
The Pro20 is YSI's first dissolved oxygen meter to offer a convenient "One Touch Cal" feature for air calibrations. This unique feature, along with others like user replaceable sensors, simplifies operation and saves time and money. The Pro20 is completely waterproof, withstands 1-meter submersion and has an industry-leading 2-year cable warranty making it worthy of your demands in the field.
One Touch Cal feature allows you to calibrate in % mode with the press of a button
IP67 waterproof, Military Spec connectors, rubber over mold, 1-meter drop test
3-year instrument warranty; 2-year cable warranty
The YSI ProODO Optical DO Meter: The new ProODO provides traditional YSI quality in a handheld dissolved oxygen instrument with luminescent optical dissolved oxygen (DO) technology. The ProODO utilizes smart digital sensor technology, which stores calibration data within the sensor. This allows probes to be placed on any ProODO instrument without re-calibration.
YSI ODO technology reduces the time required calibrating and maintaining sensors, while utilizing a user-replaceable sensing element that requires approximately an annual replacement. There are no electrodes to clean or solutions to change. Calibrations are stored in each sensor and, based on usage, can be stable for up to one year.
Optical technology also increases accuracy and eliminates probe fouling by common gases such as hydrogen sulfide.
Non-consumptive luminescent method eliminates the need for stirring
User-replaceable cables in lengths of 1 to 100-meters
Stores 2000 data sets (sensor data, date, time, site and user defined information)
The Thermo Orion Star A326 Portable pH/RDO/DO Meter: The waterproof, battery-operated Thermo Orion Star A326 portable pH/RDO/DO meter stands up to the most demanding field applications to deliver the most advanced performance of any portable meter. Four AA batteries, included with purchase of the A326, provide over 800 hours of continuous operation so the instrument is ready when it's needed, where it's needed. The meter displays reliable pH, mV, RmV, dissolved oxygen concentration, dissolved oxygen percent saturation and temperature readings on a large, backlit LCD screen and automatically locks in stable readings. Both Orion polarographic and RDO optical DO probes are compatible with the meter, as well as the extensive line of Orion pH electrodes.
Thermo Orion Star A320 series portable meters provide the largest storage capacity available for time-stamped data points, which can be conveniently uploaded to a PC through the meter's USB and RS-232 ports. Automatic or 1 to 5 point manual pH calibration and a variety of DO calibration options make instrument setup simple, while icons provide quick updates on battery life, electrode status and calibration information. The simple button layout and on-screen messages also assist with calibration and explain setup menu choices.
The Hach sensION+ DO6: Measures dissolved oxygen, percentage of saturation, and temperature to give you the most accurate idea of the amount of dissolved oxygen possible. The meter measures a saturation range of 0.1 to 600%, a dissolved oxygen range of 0.01 to 60.0 mg/L, and a temperature range of 0 to 50C for all of your testing needs. Other important features include 1 or 2 point calibration, temperature readjustment, and a visual measurement time indicator.
For more information about any of these DO meters or additional options, call a Fondriest Environmental product specialist at 888.426.2151 or email customercare@fondriest.com. Also consider browsing Fondriest's full selection of portable field meters.