More dredging to restore Sheboygan River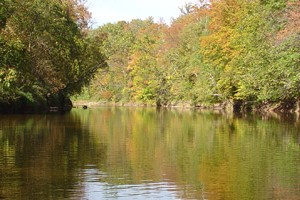 Projects to remove contaminated sediment and restore fish and wildlife habitat on Wisconsin's Sheboygan River could soon help clean the stream's reputation as one of the most polluted rivers in the Great Lakes.
The final 14 miles of the Sheboygan is a U.S. Environmental Protection Agency Superfund site because sediment there is contaminated by polychlorinated biphenyls and polynuclear aromatic hydrocarbons, according to a report from the Sheboygan Press.
Past projects have already removed 100,000 cubic yards of polluted sediment. This project, paid for by the EPA and two companies responsible for most of the pollution, will remove another 370,000 cubic yards.
Read more at sheboyganpress.com
Image credit: Wisconsin DNR