Effects of ocean acidification vary along East Coast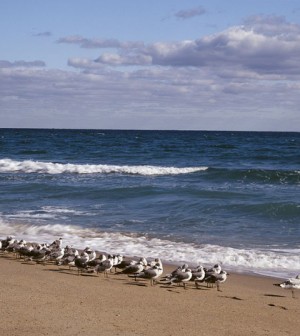 The Woods Hole Oceanographic Institution has announced that the findings of a study published in Limnology and Oceanography is helping researchers assess how different bodies of water in the eastern U.S. and Gulf of Mexico will react to changes in acidity caused by varying carbon dioxide levels.
Researchers collected samples along nine transects on the Eastern Seaboard and tested them for total dissolved inorganic carbon and total alkalinity. The ratio of the two measurements predicts how resilient certain waters might be to changes in acidity.
The findings indicate a disparity between tolerances to acidity along the eastern seaboard: Southern waters were found to be more resistant to damages from acidification, whereas the coast's northernmost waters appear to be more vulnerable to potential changes.
Image: Florida's Atlantic coast (Credit: Library of Congress)