EIA report details carbon dioxide emissions by state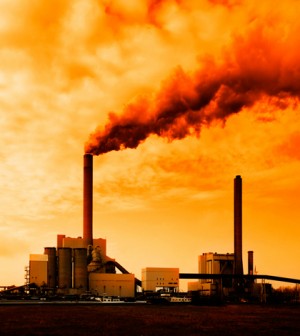 A report from the U.S. Energy Information Administration indicates that energy-related carbon dioxide emissions fell in 32 states from 2000 to 2010. Eighteen states, however, saw an increase.
The greatest percentage decrease in carbon dioxide emissions occurred in Delaware at 27.9 percent, while the greatest absolute decline – 58.8 million metric tons – came from Texas. The state with the greatest absolute increase, at 11.8 million tons, was Nebraska.
From 2009 to 2010, the report notes that only 14 states saw a decrease in emissions. The reversing emissions trend was attributed to the U.S. economy's rise out of recession.
Image: Emissions coming from a factory (Credit: EPA)