El Paso Water Utilities urge residents to conserve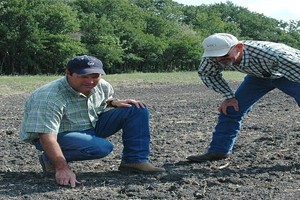 El Paso Water Utilities have asked El Paso residents to severely cut down on water use for the next two weeks to avoid mandatory restrictions brought on by unwavering drought conditions. The utilities suggested shorter showers and only watering lawns once per week either early or late in the day. A lack of water this year forced El Paso Water Utilities to close two treatment plants.
El Paso water comes from the Rio Grande, but the river is dry during the point in the season when it has typically high water levels.
Read more at El Paso Times.
Image credit: USDA.