Elwha River in natural channel after dam removal progress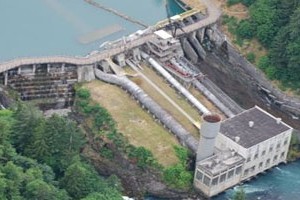 Recent progress on the largest dam removal project in North America has the Elwha River running through its natural channel for the first time in a century, according to a report from the Seattle Times.
Work on the removal began in September and is ahead of schedule. With the dam gone, migrating Chinook salmon will have access to eight more miles of habitat; the planned removal of another dam upstream could give the salmon another 70 stream miles by 2013. The bed of the former reservoir behind the dam site has been planted with native vegetation.
Read more at The Seattle Times.