Environmental Rental Equipment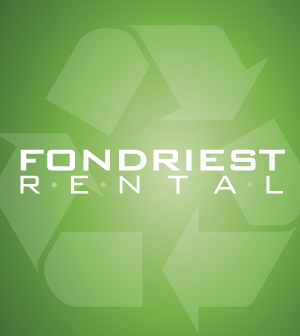 Fondriest Rental provides environmental instrument and system rentals for all U.S. consultants. We offer an extensive range of competitively-priced instruments for lease with daily, weekly, and monthly rates. Leasing on equipment for water quality testing, soil sampling, weather monitoring, and much more is available. Fondriest's rental equipment includes the latest testing and monitoring technology, along with the field supplies needed to get the job done.
Our environmental rental company provides knowledgeable customer service representatives and factory-trained technical support teams who are available to answer any questions before, during, and after a project. There are constantly new products and technology added to our rental pool. Furthermore, if a project requires something not presently available for rent, let a product specialist know.
Popular rental items include:
The YSI Pro Plus series (left), with options for measuring dissolved oxygen, conductivity, pH, ORP, and temperature
The NexSens SDL500 Submersible Data Logging System, which is field rugged, fully submersible, and designed for remote environmental data logging applications with options for cellular or radio telemetry
YSI multi-parameter sondes, which can simultaneously measure and log several water quality parameters
The Hach 2100Q Portable Field Turbidity Meter, for turbidity measurements that use the EPA-approved 180.1 method
Total environmental monitoring rental systems are also available, including:
The WS-100 Standalone Weather Station (right), which measures six weather parameters
And the 3100-MAST Cellular Telemetry System, capable of transmitting environmental data in real-time
A Fondriest Preferred Rental Program is available, which simplifies and expedites the process of environmental monitoring equipment rental, offering benefits such as same-day shipping for in-stock rental equipment, reserved equipment up to 30 days in advance with a signed rental agreement and credit card or purchase order, flexible rental time frames, quantity discounts, and special pricing for repeat rentals. Plus, we'll keep a detailed rental history record so you don't have to tell us your preferences for every equipment reservation.
For more information, call an environmental rental product specialist at 888.426.2151 or email customercare@fondriest.com.