EPA to grant Keweenaw Indian Tribe funds for fish consumption survey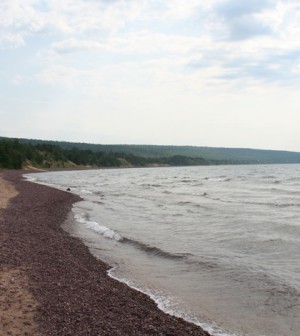 West side of the Keweenaw Peninsula on Lake Superior (Credit: Steven Isaacson, via Flickr)
The U.S. Environmental Protection Agency granted the Keweenaw Bay Indian Tribe $30,000 to survey tribal member's fish consumption habits and possible contaminant exposure, according to an EPA release.
EPA administrator Susan Hedman announced that the funds will focus on possible consumption of mercury and other contaminants found in fish.  Tribal members are at a higher risk for negative health effects because they often consume regional fish.
The Keweenaw Bay Indians live in northern Michigan on Lake Superior.  The L'Anse Reservation where many tribal members live established by the Treaty of 1854.
Tribe members have been monitoring water  quality in water bodies on the Keweenaw 's L'Anse Reservation since 2000.
Image: West side of the Keweenaw Peninsula on Lake Superior (Credit: Steven Isaacson, via Flickr)