EPA: Popular chlorpyrifos insecticide shows some risks to drinking water, workers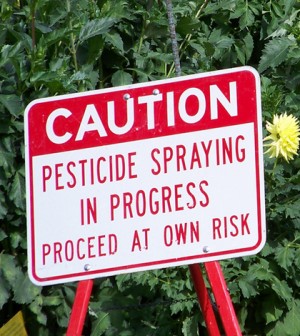 The EPA has reported in a recent press release that chlorpyrifos, a popular insecticide, may cause health risks that are too high for workers who handle it. It can also have a negative impact on watersheds, though it does not cause a risk in the air.
The EPA's assessment of the insecticide shows risk, but the risk seems limited to small geographical boundaries and only to drinking supplies in the immediate area where chlorpyrifos is mixed, loaded or applied. Also, only those who work directly with the insecticide seem to be affected, not people nearby. There is no risk due to exposure through airborne particles.
The recent assessment is the latest in EPA's efforts to regulate chlorpyrifos use. It is currently permitted in child-proof ant and roach traps, but not permitted on tomatoes. Its use is permitted but restricted on other crops such as apples and tree nuts. The EPA has also imposed "no spray" zones around public spaces to limit exposure.
The ecological risks of chlorpyrifos are also being assessed.
Top image: Caution sign outside Manito Park in Spokane, WA. (Credit: jetsandzeppelins via Flickr/CC BY 2.0)