EPA says water safe in Penn. town near frack site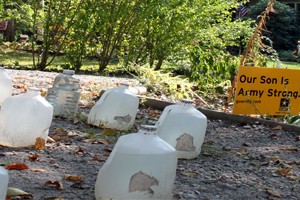 Another round of EPA testing shows that the water is safe to drink in a Pennsylvania town known nationally for its wells thought to be contaminated by hydraulic fracturing for natural gas, according to a report from Reuters.
The most recent sampling found one well out of 60 tested that contained methane, a chemical associated with natural gas drilling. The EPA said the levels found were safe and wouldn't comment on the source of the methane. Four more wells will be tested that have previously shown contamination.
Read more at MSNBC.
Image credit: InnovationTrail