EPA targets Texas reservoir where fish set record for PCB levels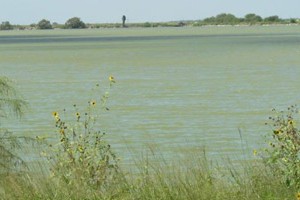 Despite signs warning of toxic chemicals and government efforts to kill off the fish in Donna reservoir, anglers are still drawn to this tainted Texas water body near the Mexican border, according to a report from the Associated Press.
Some keep their catch to eat or sell despite the risk of fines and exposure to PCBs. A carp from Donna reservoir tested 19 years ago held the highest PCB concentration ever found in fish tissue.
The source of the PCBs isn't clear, but the EPA has planned environmental sampling and a community meeting that could lead to a cleanup strategy.
Read more at boston.com
Image credit: alamotexas.org