EPA tests new plan to track coastal debris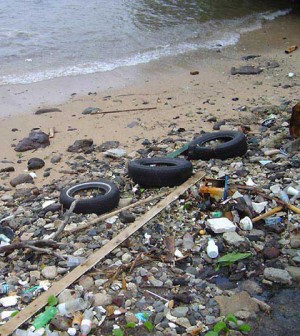 The U.S. Environmental Protection Agency's Pacific Southwest Region has developed a new method for helping to eradicate coastal debris, the EPA has reported.
The Andersen Air Force Base 36th Civil Engineer Squadron's Environmental Flight's beach cleanup will enlist participants to help cleanup Guam's coastal waters using new techniques.
Participants first document the type of coastal debris they find, such as plastics, Styrofoam or wood, and then attempt to identify the brand names of the debris when possible. The U.S. EPA and Guam EPA will then use the data to identify the specific industries and manufacturers who may be significant sources of coastal pollution to see if the amount of coastal pollutants can be reduced.
Image: Coastal debris (Credit: NOAA)