EPA to review Hudson River PCB cleanup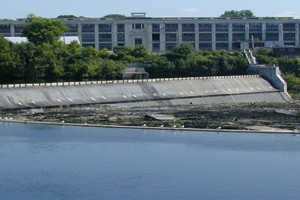 The U.S. Environmental Protection Agency is reviewing work on the Upper Hudson River to remove PCBs as part of the Superfund cleanup, according to a release from the agency.
The review will include the results of an independent evaluation of a 2009 dredging program. It will also include information from a 2011 dredging program and a review of a 1984 cleanup plan for PCB sediment deposits that were exposed after a dam removal dropped water levels.
Two General Electric plants dumped around 1.3 million pounds of PCBs into the river between 1947 and 1977.
Read more at EPA.gov.