Estuary program to recycle Mardi Gras beads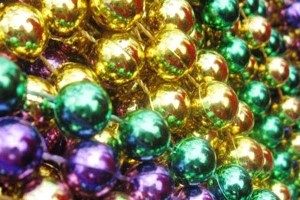 After a recent cleanup effort pulled hundreds of beads out of a creek near Mobile, Ala., the Mobile Bay National Estuary Program created a collaborative effort to recycle Mardi Gras beads this year. Partnering with several municipal organizations, the program will put 55-gallon drums through the city during Carnival season emblazoned with "Don't Throw it Down Clown." Beads can also be deposited at a separate recycling center in Mobile. After the beads are collected, they will be given to local schools to be used the next year.
Mardi Gras beads are made from plastic and metallic paint and, like any pollution, can inhibit natural ecosystems and pathways.
Read more at fox10tv.com