Europe Lags Behind U.S. In Cutting Air Pollution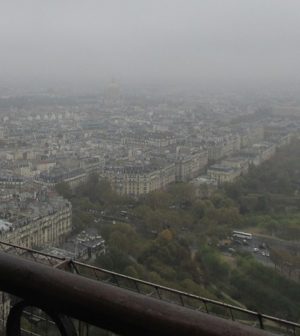 Paris. (Credit: Public Domain)
European countries are lagging behind the United States when it comes to cutting air pollution, according to a report released by the World Health Organization (WHO). To make the determination, the organization compiled air quality data from 3,000 cities around the world.
Through that effort, officials saw that air pollution levels were lower in the United States and Europe than most other parts of the world, including developing countries like China, India and Pakistan. But when compared to air quality in the U.S., air pollution levels in European countries were greater.
The difference was greatest for wealthy nations in Europe. And as a whole, 60 percent of European cities failed to meet the WHO guidelines compared to less than 20 percent in North America.
WHO officials believe that the popularity of diesel automobile engines in Europe may be one factor contributing to the trends.
Top image: Paris. (Credit: Public Domain)