European forests approaching carbon dioxide absorption saturation point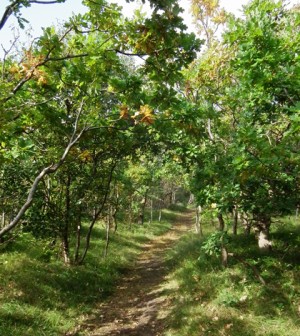 A study indicates that Europe's forests are nearing a carbon saturation point, diminishing their ability to absorb carbon dioxide, according to Reuters.
As European forests age and become more susceptible to threats such as fire, insects and storms, their capacity to absorb potentially harmful emissions declines. Forests in Europe soak up 10 percent of the continent's carbon output from sources such as factories, power plants and cars.
The study, conducted by researchers in the Netherlands, Finland, Switzerland and Italy, suggests the saturation point could be reached by 2030 if action is not taken.
Although modern forests are likely the most prevalent across Europe since the Middle Ages, forest growth has slowed since 2005.
Image: A forest in Lower Saxony, Germany (Credit: 4028mdk09, via Wikimedia Commons)