Fines for energy company over Penn. gas drilling sites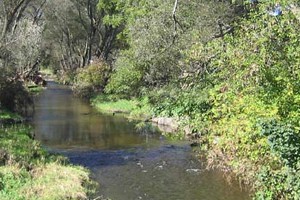 The Pennsylvania Department of Environmental Protection has fined Chesapeake Appalachia, LLC $565,000 for various violations at the energy company's gas well sites, according to a release from the agency.
The violations include sediment discharges into a high-quality stream, leaking hydraulic fracturing fluids into Towanda Creek, and filling wetlands.
The company has removed the fill from the wetland and must build 2.5 acres of replacement wetlands in addition to the fines. The company must also pay for independent laboratory tests of groundwater surrounding the site of the well leak.
Read more at Pennsylvania Dept of Environmental Protection