Fish returning to Cheat River, once barren from mining pollution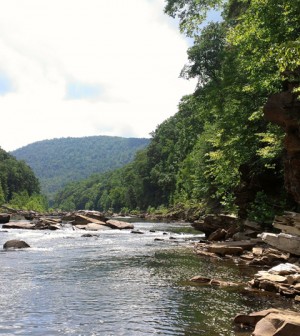 Cheat River (Credit: David Riggs, via Flickr)
Fish are finally returning to a river once fraught with mining pollution, according to a report on NPR's "All Things Considered".
The Cheat River, running through the Allegheny Mountains in West Virginia, was once heavily affected by nearby mining operations. Acid mine drainage had turned much of the river orange and odorous, reducing the fish population to near non-existence.
A group called Friends of the Cheat, assisted by other organizations, used water quality testing and treatment systems to turn the river back into a suitable habitat for fish. Now the group reports a return of insects and top predators as well.
Friends of The Cheat continues to monitor the quality of their river and its tributaries, performing tests on a weekly basis.
Image: Cheat River (Credit: David Riggs, via Flickr)