Genetic research center coming to Lake Michigan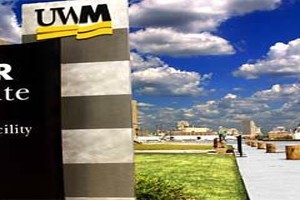 A new genetic sequencing center at a University of Wisconsin-Milwaukee facility near Lake Michigan will help speed scientific work that depends on identifying DNA to solve water-related problems, according to a report from the Milwaukee Journal Sentinel.
Genetic sequencing has previously helped identify sources of human sewage found in Milwaukee-area rivers, but that work took much longer than it would have with the equipment planned for the new facility. The tools and scientists supported by the Great Lakes Genomics Center could also help fish reproduction and invasive species identification.
Read more at JSOnline.
Image credit: University of Wisconsin-Milwaukee.