Groups sue over Mississippi River, Gulf pollution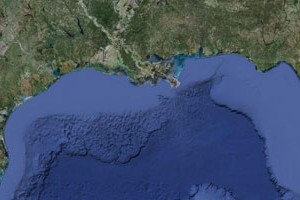 A coalition of environmental groups is suing the U.S. Environmental Protection Agency in an effort to force stronger water quality standards in the Mississippi River basin and prevent further degradation of the Gulf of Mexico, according to a report from Reuters.
The environmental groups, which include the Gulf Restoration Network, the Natural Resources Defense Council, and the Prairie Rivers Network, want the EPA to set minimum water quality standards for nutrients and other pollutants because most states in the basin won't do so voluntarily. The groups petitioned the EPA for stronger rules in 2007 and 2008.
Read more at Reuters.com
Image credit: NOAA