Gulf watersheds to receive monetary boost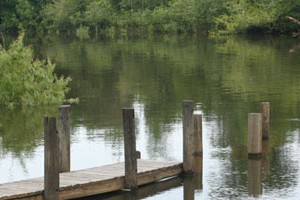 Gulf of Mexico watersheds will soon receive an substantial monetary boost intended to aid ranchers and farmers along the coast. The Gulf of Mexico Initiative, or GoMI, is a 1,100 percent increase in funding for EPA-designated priority watersheds, including the Pensacola Bay estuary. GoMI will spur several projects as part of the USDA's Gulf Coast Ecosystem Restoration Task Force.
"Helping agricultural producers voluntarily improve the health of their land will sustain and enhance the production of food and fiber, while also improving water quality upon which communities depend," said Agriculture Secretary Tom Vilsack to the Pensacola News Journal.  "It also will benefit the estuaries, fisheries and wildlife so integral to jobs and the economy in the Gulf."
The projects will occur over the course of three years and include sediment rebuilding in estuaries to protect land from storm surges and cleaning polluted water. The projects are intended to advance the Gulf coast into a state of recovery.
Read more at pnj.com
Image credit: northescambia.com