High ozone events less frequent after regulations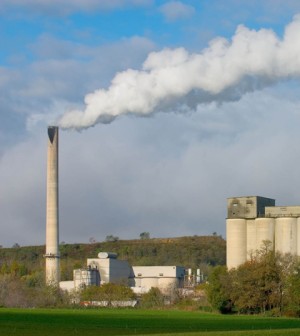 A study led by researchers from Columbia University has found that restrictions on ozone emissions enacted around the turn of the century have been beneficial in reducing ozone pollution over the Eastern U.S., Environmental Research Web has reported.
To analyze the effect that the emission restrictions had on air quality, researchers measured the frequency and return levels of summertime high-ozone events before and after the measures were enacted. They then applied statistical techniques to gauge how often high-ozone events occurred.
The results showed that high-ozone events that were likely to occur once a year before emission controls were enacted now occur once every five years.
Image: Air pollution from industrial sources (Credit: EPA)