Indian atlas details Himalayan lakes and wetlands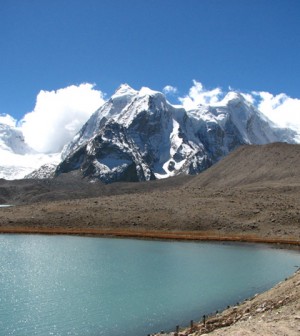 Indian Space Research Organisation scientists documented about 4,699 lakes and wetlands in the Himalaya Mountain Range, all at an altitude greater than 3,000 meters above mean sea level, according to a Times of India article.
Scientists performed the study to compile the Atlas of High Altitude Lakes of India.
As part of the research, the scientists found a new highest lake in the Himalayas. The newly discovered lake sits on the India and China border draining into the Indus River.
A total of 1,996 lakes found were small, with areas near 2.25 hectares.
Images were compiled with the Indian Remote Sensing Satellite RESOURCESAT and Geographic Information System maps.