Iowa dam opponents against restoring drained lake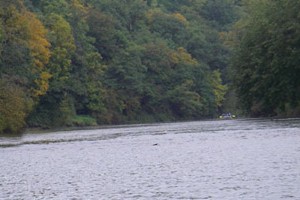 A coalition of environmental groups and outdoor enthusiasts is opposing the reconstruction of a dam on Iowa's Maquoketa River which failed in 2010, draining Lake Delhi.
Dam opponents suggested covering the losses of former lakefront property owners could cost less than rebuilding the dam, according to a report from the Des Moines Register. The group also cites Iowa State University research that claims a river would have more long-term economic benefits than restoring the lake.
A local tax district has already passed a bond issue that would raise millions of dollars toward rebuilding the dam and dredging the lake bed.
Read more at the DesMoinesRegister.com
Image credit: Outback Canoe Rental