Lake Superior estuary reserve opens new facilities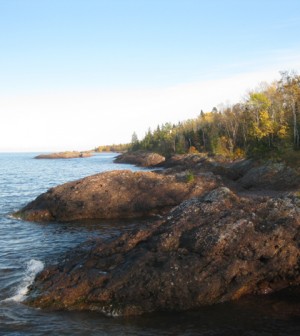 The Lake Superior National Estuarine Research Reserve has opened a new office building and laboratory, according to a release from the University of Wisconsin – Superior. The facilities were built with support from the National Oceanic and Atmospheric Administration.
The new buildings will house administrative offices, classrooms and a dock-side laboratory. They will also hold the Wisconsin Sea Grant and University of Wisconsin Extension.
As a research reserve, the Lake Superior NERR oversees a combination of four land areas in Northwest Wisconsin where the St. Louis River flows into the largest Great Lake. Its new facilities sit on Barkers Island.
Image: Coast of Lake Superior (Credit: Richie Diesterheft, Wikimedia Commons)