Lake Superior NERR receives research space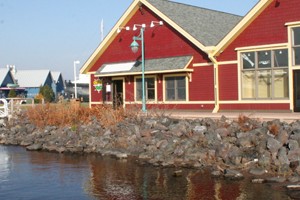 The newest National Estuarine Research Reserve System location will soon have indoor space to analyze, research and discuss what is found in the field. The Lake Superior NERR received approval from the city of Superior, Wisc., to renovate a building and a dock for use as classrooms and research labs. The reserve is located where the St. Louis River flows into Lake Superior.
The NERRS program provides opportunities for scientific research as well as public education and outreach to increase overall understanding of estuary systems. There are 28 NERRS reserves nationwide. The Lake Superior NERR includes four separate land areas with freshwater marshes, scrub swamps, hardwood forests and open beach areas.
Read more at superiortelegram.com
Image credit: University of Wisconsin Superior