Large collections of NASA climate, satellite data publicly available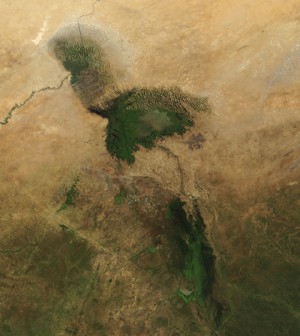 NASA has uploaded large collections of climate and satellite data to the web for use in research and education, according to a release from the space agency. The collections are posted on servers hosted by Amazon Web Services.
Data are available from NASA satellites and projects covering global temperatures, precipitation and forest cover. Other data sets cover weather projections, astronomical surveys and even the human genome.
NASA officials say increasing access will help researchers and developers outside their agency develop new tools and solve important problems. This effect is in line with the goals of an Executive Order issued by President Obama to make more government data available to the public.
Image: The data includes images from the MODIS satellite, like this image of the dwindling Lake Chad captured in 2001 (Credit: NASA)