Louisiana wetlands benefitted from 2011 flood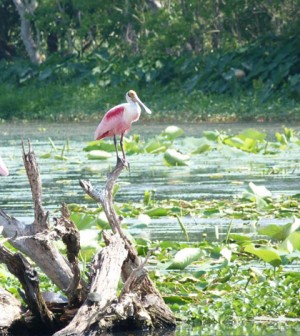 University of Pennsylvania researchers have announced their findings from a recent study detailing sediment transference from a 2011 flood of the Mississippi River.
Researchers studied how flooding from the Mississippi River affected the sediment consistency of Louisiana wetlands, which have been sinking from compaction and shrinking due to rising sea levels.
Researchers measured the sediment of the Louisiana wetlands by flying to 45 sites across four wetland basins, taking five core samples of the sediment at each location. By studying the core samples, researchers determined that the flooding provided substantial amounts of sediment to the wetlands' foundation.
The study may provide beneficial information in helping researchers understand how flooding and sediment transference help to build and maintain wetlands.
Image: White Lake wetlands in Louisiana (Credit: Louisiana Department of Wildlife and Fisheries)