Mediterranean Wetlands Initiative seeks government management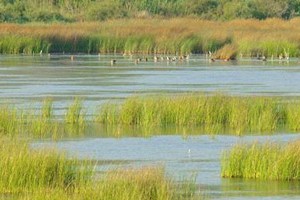 With Europe's economic troubles on center stage, the focus on its environmental issues has dwindled, alarming many environmental activists, especially those concerned with Mediterranean wetlands. Only half of those that existed a century ago still exist today. Population density, agriculture and tourism have taken a toll on these wetlands that are home to rare animals such as the bald ibis.
Recently, members of the Mediterranean Wetlands Initiative met in Morocco to discuss the state of the wetlands and define new preservation strategies. Many local populations depend on wetlands for a water resource. Unfortunately, 60 percent of the world's population that live in poor water conditions are in the Mediterranean region. The consensus was that the problem needed to be in the hands of the government.
Read more at bbc.co.uk   
Image credit: MedWet